Our MEIJIU Q4 650W V3 QUANTUM BOARD indoor horticulture LED grow light is designed to replace 1000 watt HID. The MEIJIU Q4 650W V3 QUANTUM BOARD uses 4 of our custom designed full-spectrum high efficiency white light Quantum Boards with Samsung LM301H and Osram deep red 660nm.
MEIJIU Q4 650W V3 QUANTUM BOARD produces ultra-high levels of PPFD evenly spread over a 1.2mx1.2m grow area and a full-spectrum grow light producing consistently high quality & high yield indoor crops.
The new line of MEIJIU Q4 650W V3 QUANTUM BOARD is built using high quality Inventronics drivers and latest generation top bin LEDs from Samsung and Osram, generating a full-spectrum light source ideal for veg and flowering cycles.
External Control
MEIJIU Q4 650W V3 led fixture can also be externally controlled with a RJ45 dimmer or wireless WIFI controller, with main controller, featuring light timing, automated dimming (1% increments), temperature safety control, Sunrise & Sunset Mode for up to 100 fixtures per controller.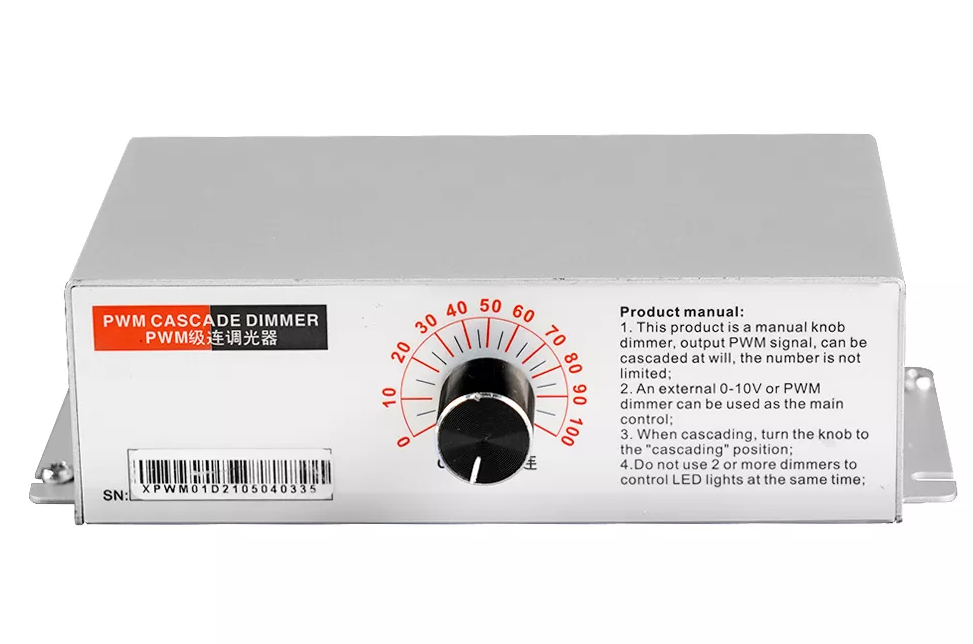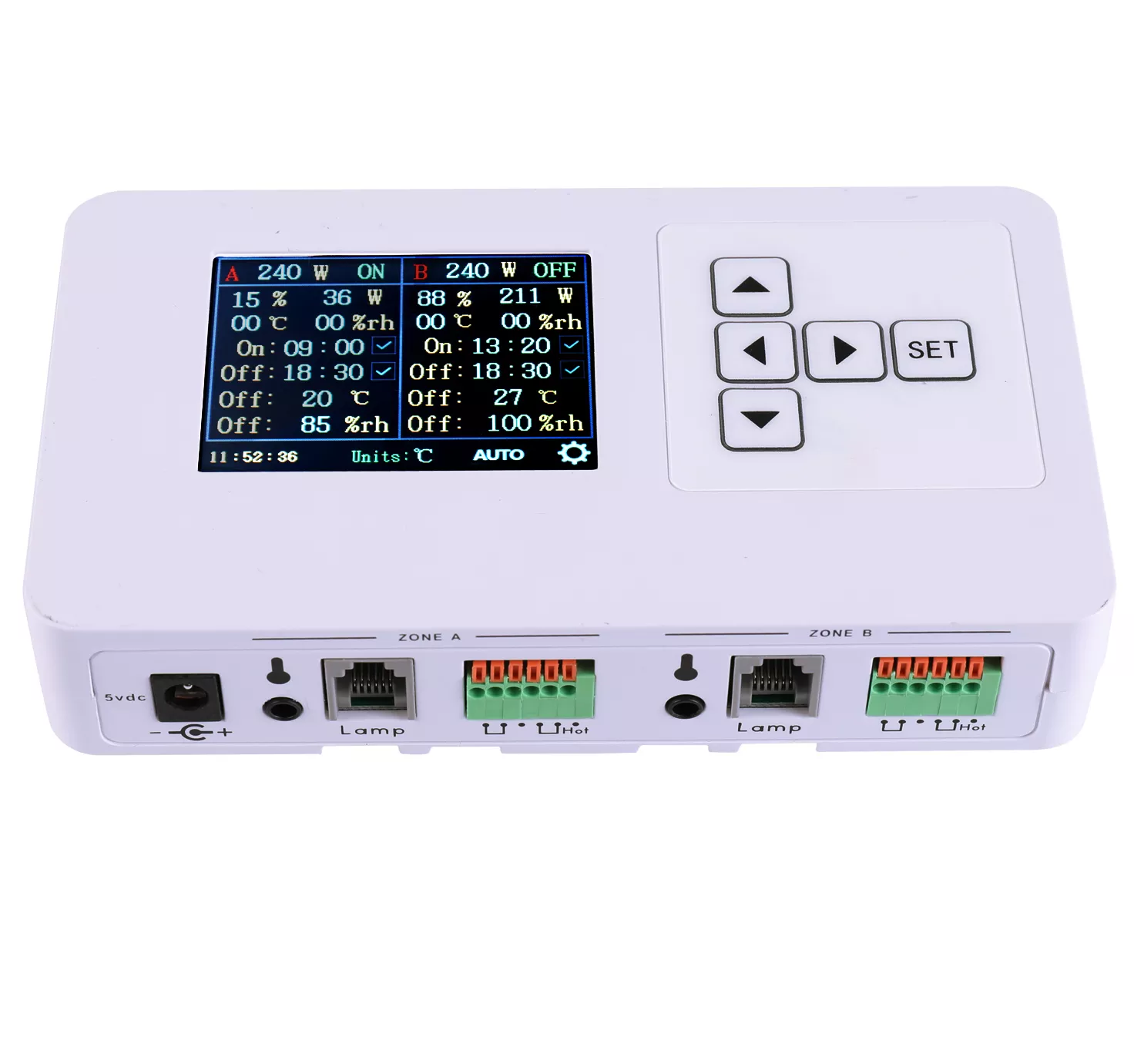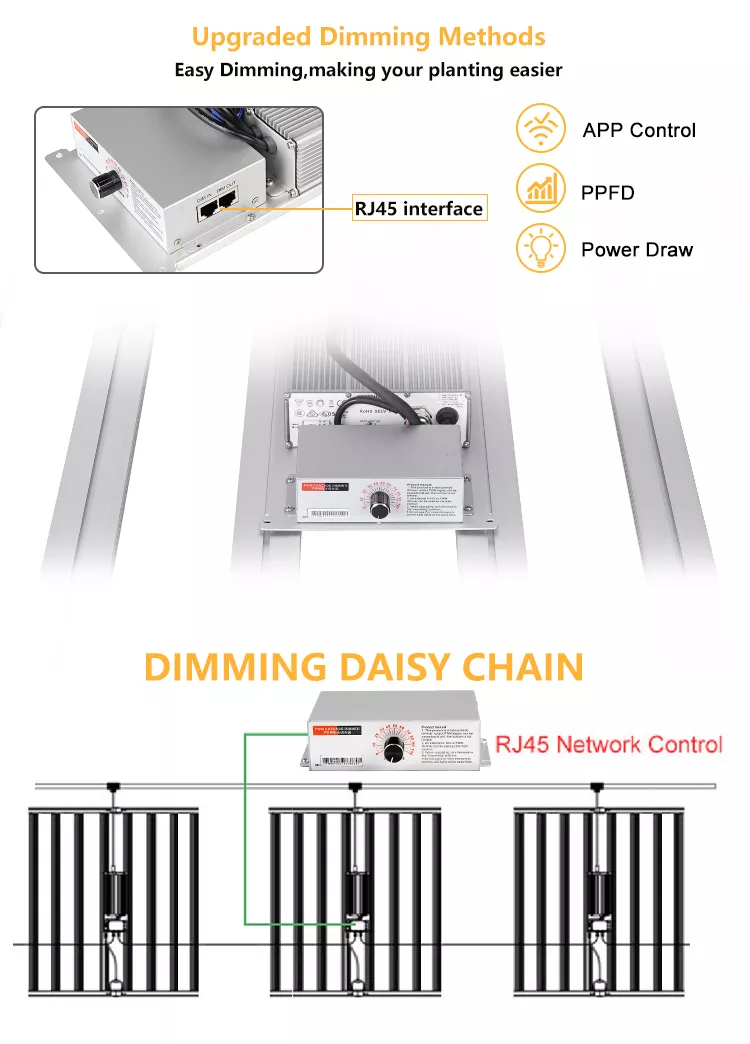 Universal Control Systems Compatibility
MEIJIU LED Fixtures can be fully controlled with either the MEIJIU main controller or with any other Control System that utilises 0-10V output signal (only with the same connector). Even if your Universal Controller has an RJ port interface, you can still run our LEDs by using a signal converter RJ to 0-10V control adaptor.

FEATURES
New improved longer design for more even light coverage

High efficiency white light Quantum Boards

Full-spectrum White and 660nm Red

Reliable passive-cooled design

Better canopy light penetration with diffused light

Inventronics Dimmable LED power supply included

Auto sensing power supply works on both 120VAC and 240VAC
Specifications
| | |
| --- | --- |
| Power | 650 Watts |
| Voltage Range | 90-277 VAC |
| Flowering Footprint | 4' x 4' |
| Veg Footprint | 5' x 5' |
| System PPF Efficacy | 3.0 μmol/joule |
| Total output | 1950 PPF |
| Dimensions | 28.5″x 22″ |
| Recommended Mounting Height | 18-24 inches |
ITEMS INCLUDED:
- 4 x MEIJIU 150w 3.0 Full-Spectrum quantum boards
-1 x MEIJIU 35MM HEATSINKS
-1 X 600w Inventronics Driver
-1 x 0-10V Light Dimmer
-1 x Power Cable
-2 x Adjustable Cable Hangers
-1 x User Manual